Naturopathy

includes several different modalities

Naturopathy is a holistic therapy that includes different interventions. I most often work with nutrition, herbal medicine, supplements, lifestyle advice, flower essences, and stress management techniques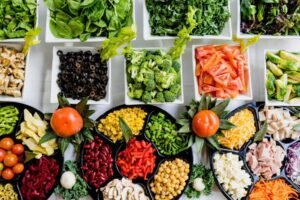 Our food nourishes every cell in our body – including our brain. That's why with good food our mind clears, our motivation grows, energy levels rise, and we feel well in every aspect of our lives. I believe that proper nutrition is what nourishes our lives, our relationships, our families and our work.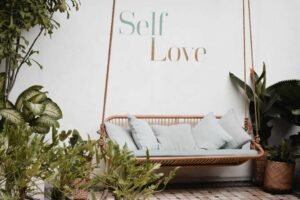 Creating the sustainable habits that make everything else we discuss work! I offer you the support and advice to achieve this, by focusing on different aspects in your life which may require minor adjustments in order to allow the process to flow with ease. 
Herbal medicine is one of the oldest and most effective forms of medicine in the world. These are plant extracts that can be used in our food, as infusions, or in more "medicinal" forms of tinctures or capsules. Herbal medicine today is one of the best researched fields, proving to be safe and efficient.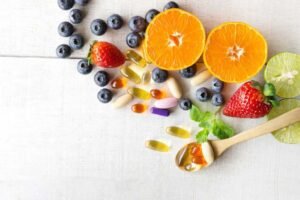 Nutritional supplements can be vitamins or minerals which, for various reasons, we may be lacking or need more of at certain times. For the most part, supplements are given to treat a specific situation while we treat the cause of the deficiency, and are not intended for long term use. 
BFRs may be useful in a wide range of issues, including depression and anxiety, stress, adjustment problems, and any other condition where emotion is a key element. The central theory is that at the heart of any pain or illness there is an emotional trigger, and through addressing that – we may find physical relief.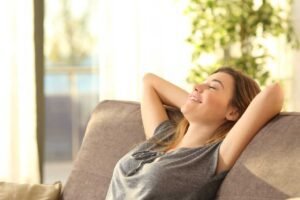 Learning techniques that support the reduction of systemic stress allows the body to begin the healing process. By finding the methods that work for you, we are able to create the space within for change to occur. 
Meet Maya
I'm Maya, I'm a fully-qualified naturopath who has been practising since 2013. Before I take you through exactly what that means, I wanted to tell you what I do, and how it can apply to you.
Click on the button below to learn more about me, and what my expertise in Naturopathy can do for you. 
Book your discovery call with me
Latest

Articles from Maya
Check out the latest articles from Maya!
We are always happy to hear what you have to say so be sure to leave a comment.
A

Few Words From Our Clients...
Maya is professional, an excellent listener, patient, thorough, encouraging, positive, wise, reliable, obviously a sound practitioner. She has brought me back to & keeps me feeling well & strong.
Connie
I came to Maya for treatment following the results of a blood test. Maya is super-professional and has a broad and deep vision, far beyond dietary changes. She helped change my menu, figure out what could help me adopt a healthier lifestyle, and after a few months, my blood test results miraculously improved.
Isaac
I have been working with Maya for a year now and she has helped me a great deal. Maya helps me with my body and mind. She looks at the whole person. With Maya's skills, I have less pain and anxiety. She is truly wonderful.

Maya is professional and knowledgeable. She is also kind and empathic. I would refer Maya with no hesitation to everybody.
Fran
Maya is charming and attentive. Has extensive knowledge in the field.

Adapts the treatment to each person and his / her needs.
Hanna
Maya treats with a holistic view of body-mind. I came to her on the recommendation of a GP. Her vision is broad and she works in collaboration with conventional medicine. She knows how to look at a medical problem in a broader context and tailor the treatment plan to the person in front of her. Highly recommend!
Elad
A professional naturopath and in experience with her she is precise in finding solutions to problems that are presented to her pleasantly and with great talent. Definitely highly recommend!!!
Anonymous
Maya has helped me so well when I came to her for my child who is a selective eater. She has so much knowledge and helped me find ways to support my daughter in getting the nutrients she needs within the list of safe foods. Maya is calm, reassuring and hands on.
Irena
Maya is incredibly helpful and instrumental in helping me achieve a higher level of fitness after a being ill for sometime. Unhesitatingly I say she is first class. Highly recommended
Joe
Maya is very knowledgeable and helpful, I will be recommending to family and friends who I know will be able to benefit from Maya's expertises.
Carrie-Anne
Maya is just excellent, I have worked with her on a number of issues and complaints from high-blood pressure through to quick cures for a common cold and fatigue. 5 star rating for the best naturopath about!
Ray
Want To Learn More About Naturopathy?